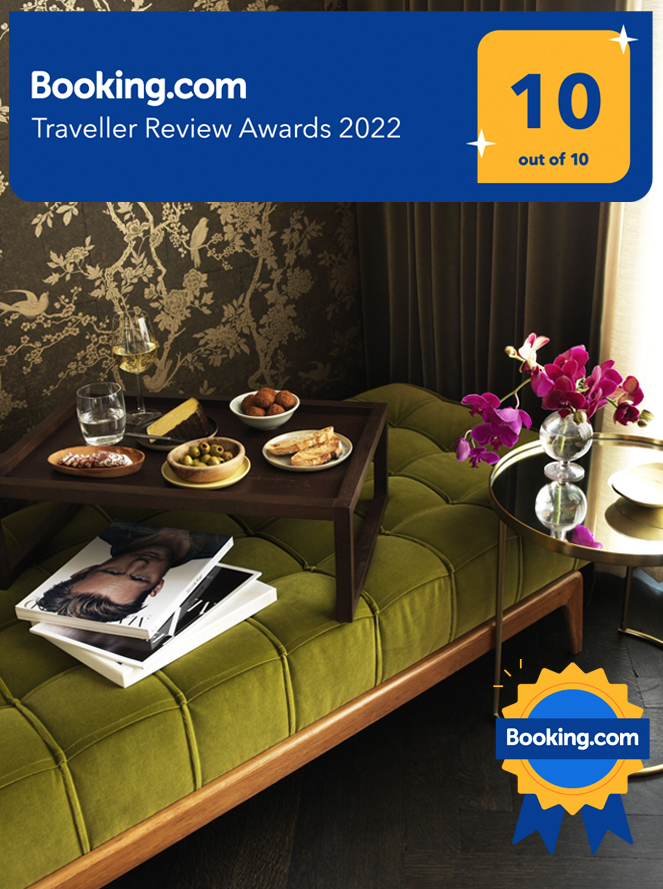 We share wonderful news! Villa Nicola has been awarded (for a second year running!) a perfect score of 10 out of 10 for the Booking.com Traveller Review Awards!
As we all know the past 2 years haven't been the easiest for the hospitality industry in general, but for the times in between our lockdowns, we have worked extra hard to make your stay one to remember. It has taught patience, perseverance and above all, served as a reminder that we all need to take time out and take care of ourselves.
Everything we do here in our residence is for the comfort and enjoyment of the customer.  So it brings me joy  to hear your kind words and feedback at the end of each of your stays. Every moment is worth it.
So we wanted to graciously thank you and can't wait to welcome you back to our Amazing city of Amsterdam.
Dankjewel en tot ziens!
Werner x